100% New Zealand Fruit

No Added Sugar, No Preservatives

Many Health Benefits
Benefits
How Eden Orchards' Pure Cherry Juice helps you!

Sleep Soundly, Wake Up Refreshed
New Zealand sweet cherries contain natural melatonin. This hormone doesn't just help you get a good night's rest, it also ensures that you're energetic during your busy, waking hours.

Workout & Recovery
Our juice is also perfect for post-exercise recovery as cherries have high potassium content. This mineral helps maintain blood pressure and hydration, assists in muscle recovery, regulates pH balance, among many other great benefits.

Fight Off Gout & Arthritis
Cherries contain anthocyanins, which lower the risk for gout attacks because they lower uric acid levels in the body, and help target inflammation in the body.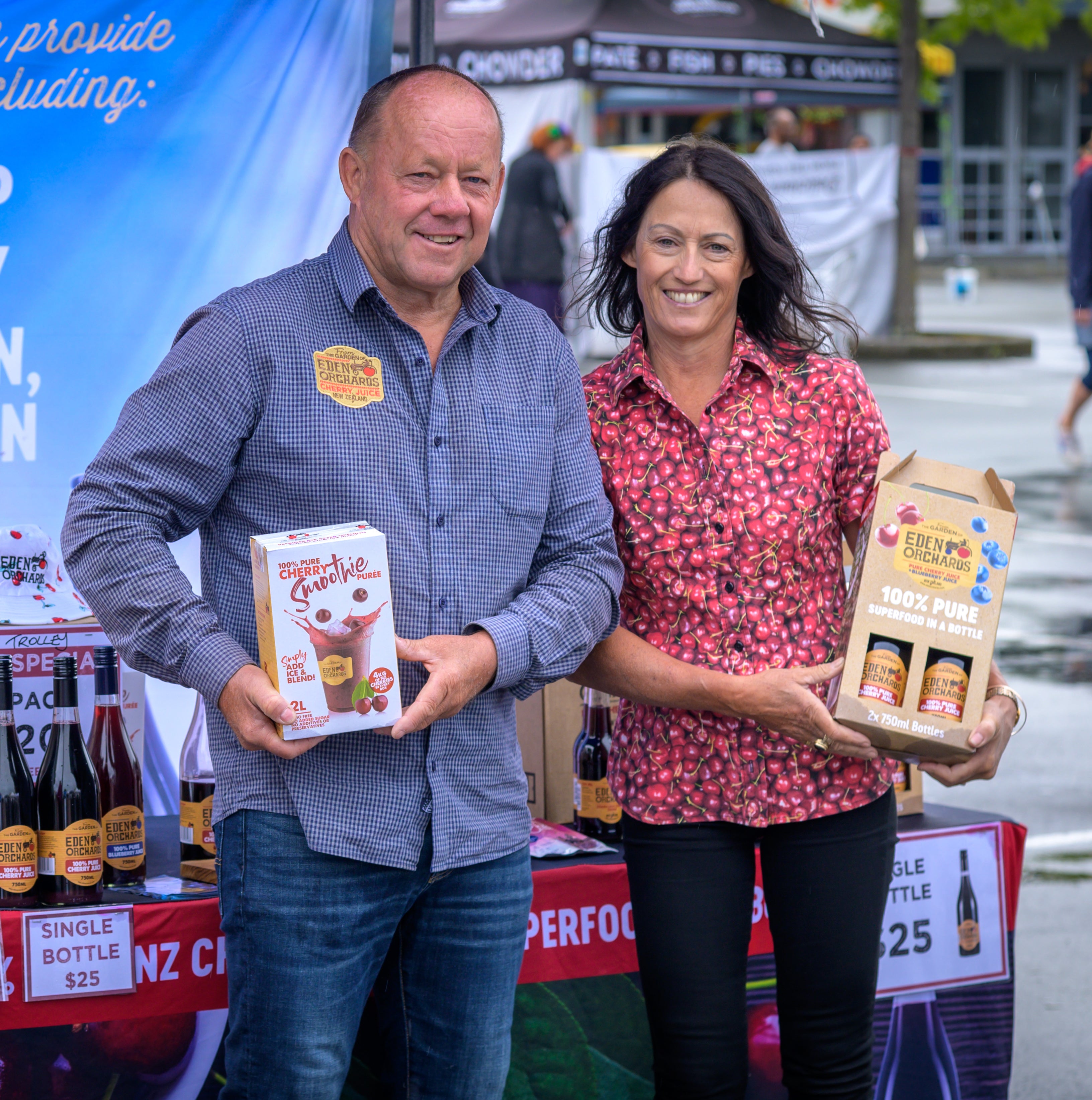 Proudly New Zealand Grown & Bottled
At Eden Orchards, we are a family-owned business with over 30 years of experience in the cherry industry. Our commitment to producing the highest quality cherry juice is matched by our dedication to sustainability.

When you choose Eden Orchards, you can trust that you are not only getting a delicious and nutritious product, but also supporting a company that values its customers, its staff and the planet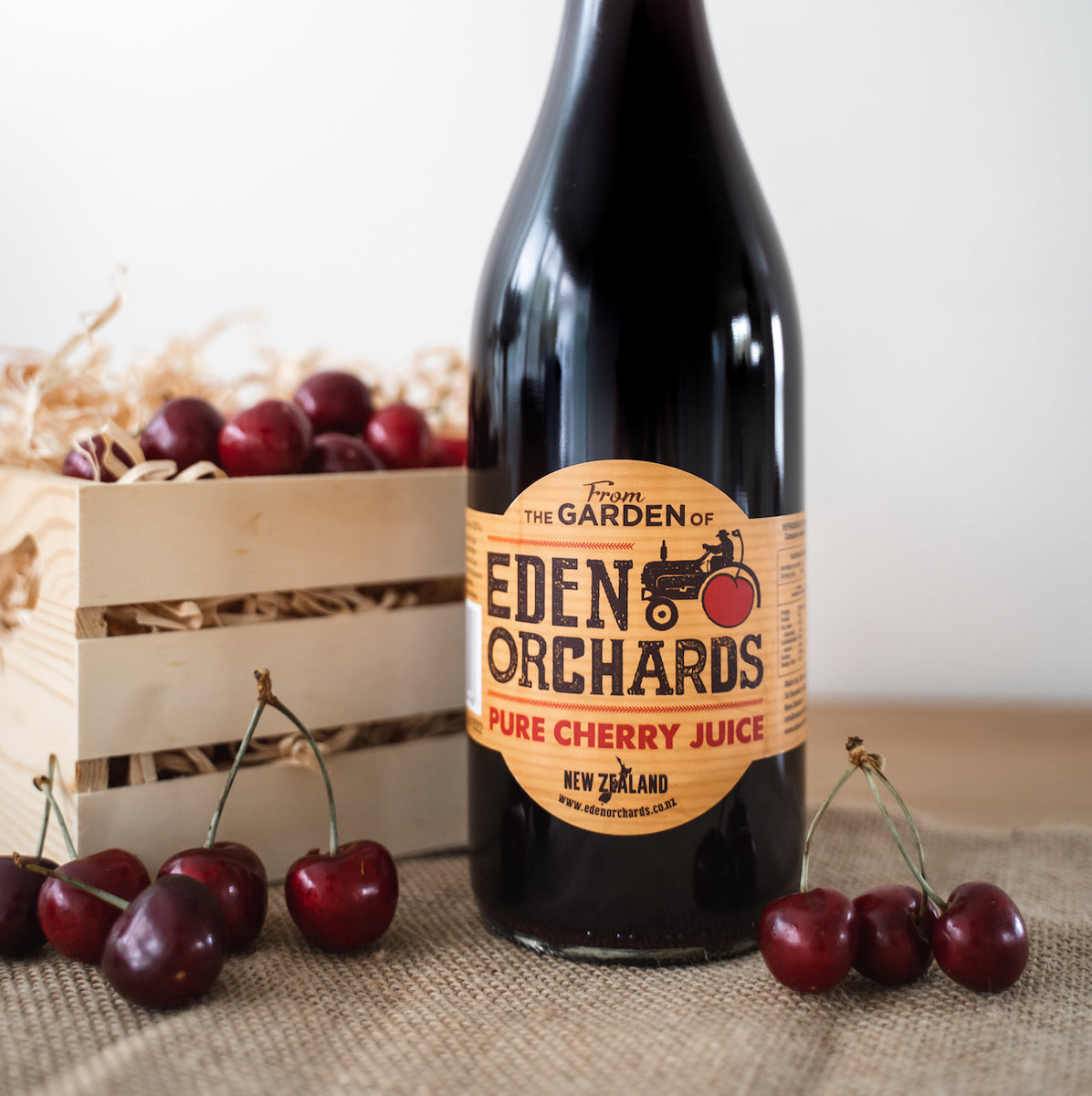 2KG's of NZ Cherries in Every Bottle
Satisfy your cravings for a sweet and healthy drink with our Pure Cherry Juice. We believe in keeping things natural, which is why our drink contains no added sugars, preservatives, or GMOs. Each bottle is packed with 2KG of delicious NZ Cherries!
LEARN MORE ABOUT US
Newsletter
Be the First to Know!
Want to get great deals on your favourite Eden Orchards' 100% Pure Cherry Juice? Sign up for our newsletter. We send out occasional updates and often throw in a deal or discount into the mix.